Property Layout
Yanada ('Moon' in Dharug and Darkinjung) has two 95 sq. m spaces over two levels each fully surrounded by fully furnished deep cool verandahs, including two outdoor settings, chairs, tables, a pod chair,  two day beds and a BBQ. Each space can be open on three sides with views over the valley. There are external stairs from the living level down to a mid level hydrotherapy spa and a yoga terrace, pond and fire pit at ground level.
Relax on Balinese day beds on the cool verandahs or pool pavilion, listen to the sound of birds, watch the Kookaburras and Kangaroos, look out along the silvery Gunaday (McDonald) River or over the fields and across the valley.
Our 15m x 5m swimming pool is perfect for lap swimming or just chill out in the water seat, on the sunbeds or in the pavilion. It is a good distance from the house to ensure privacy with beautiful views over the valley.
Take one of the private bush walks possible on the property; around a flat rock peak adjacent to the Yengo National Park or for a swim or kayak in the river. Drive or cycle 5 – 10 minutes to the historic St Albans Village and other National Park walking tracks in the valley. See "The Area".Find out more about The Local Area.
The upper space includes a huge open plan kitchen, used by staff only during catered bookings, with serving counters for meals, drinks, tea and coffee. For self catered bookings the kitchen includes gas stove, eye level ovens, dishwasher, microwave, two fridges and all cooking utensils. There is also a gas BBQ on the verandah just outside the kitchen.
There are dining tables capable seating up to 22 people and a sumptuous living area of sofas big enough for two separate groups to use. The living area is centred around a wood fired stove for cosy winter evenings. In summer there are ceiling fans and an option for ducted reverse cycle air conditioning.
Accommodation
There are 6 bedrooms and 3 bathrooms (4 bathrooms for retreats) There are also two luxury bell tents that can sleep 2 people each. We can accommodate a maximum of 21 for holiday lets or 22 for retreats.
Accommodation pricing is based on a minimum of 2 people sharing a room or tent. There is a single room/ tent supplement if required.
'Love' can sleep 5 and has an ensuite. It can be configured as 1 x king and 3 x singles or 5 x singles.
'Ganesh' can sleep 2 or up to 3 with a roll out bed. It can be configured as 1 x king or 2/3 x singles. It can have an ensuite or the bathroom can be shared with the house via an external door.
'Compassion' has 2 x single beds. No king bed possible.
'Wisdom' and 'Peace' can sleep 2 each and can be configured as 1 x king or 2 x singles.
'Harmony' can sleep up to 3 with a roll out bed and can be configured as 1 x king or 2/3 x singles.
The tents, 'Fire' and 'Water' have two single beds only. They can not be king beds. They are the same beds and linen as the house (with added hot water bottles) and include electricity, wi-fi and heating. Bathroom Facilities are in the yoga hall a few meters away
For retreats, a single bed is available in the massage treatment room for use of facilitators only, if you want to free up more space in the house.
There are also numerous alternative accommodation options within a 5 min drive of Yanada so additional facilitators or guests may want to consider this option. See details here.
Location
Yanada is in the McDonald Valley 2km outside the historic village of St Albans. We adjoin the Yengo National Park and are 17 minutes from Wisemans Ferry and the Hawkesbury River. This is the southern tip of Darkinjung country with Mount Yengo at its heart. This place is hidden and remote,  known since first European settlement as the Forgotten Valley, yet less than 2 hours drive from Sydney.
The drive itself is beautiful. From Sydney, once you leave the M2 and Pennant Hills Road you will follow the original convict built route north from Sydney. The Old North Road takes you along the Dural ridge with stunning Blue Mountain views, through Marramurra National Park and down into Wisemans Ferry, set on a picturesque loop in the Hawkesbury river system. Cross the free Webbs Creek vehicular ferry, a 4 min ride, then along the McDonald Valley, with steep sandstone cliffs and the meandering river, to Yanada, just before the National Trust village of St Albans.
Yanada is located at 1741 St Albans Road, St Albans, NSW 2775
DO NOT USE GPS OR GOOGLE MAPS TO GET HERE, some systems avoid ferries and take you on unsealed roads. There is no need to use any unsealed road to get here. The directions below include public transport options, and driving from Sydney, the Central Coast or the Blue Mountains.
Testimonials
HAWKESBURY POST: Forgotten Valley's Yanada Retreat maybe just what we all need after this long year…
Anthony Bendall recommends Yanada: "Amazing place. Peaceful, serene and spiritual. I left feeling nourished, refreshed and energised. Highly recommended."
Fabulous-lovely space, great communal dining space, divine pool, very comfortable sleeping arrangements and the beautiful setting added to the sense of peace and tranquility.
5/5 We loved our stay at Yanada. I suspect the Yanada has the best pool in the world, certainly in Australia.
Lewis and Curt were lovely hosts – very friendly and communicative. Leanne airbnb
5/5  It was an absolute pleasure staying at this property and I would go back in a heartbeat. The location was stunning and it was the perfect place to unwind with friends and enjoy being surrounded by nature. Lewis was easy to contact and helpful throughout the booking process! Jackie airbnb
5/5 Tranquil setting, Lovely property, Kerrianne H, Stayz
5/5 Such a good place to stay! Thank you to Lewis, he was so helpful and we had such an amazing stay here. Would highly recommend this place for your next holiday! Allana M, Stayz
5/5 Such a good place to stay! Thank you to Lewis, he was so helpful and we had such an amazing stay here. Would highly recommend this place for your next holiday! Allana M, Stayz
5/5 Yanada Retreat was a fantastic place to getaway with a few friends. We booked the entire place and were blown away by the serenity yanada presented. 10/10 would stay there again. Sagar airbnb
5/5 Thank you for an absolutely wonderful stay. We thoroughly enjoyed ourselves and were able to completely get away from the Sydney rat race for a week. It was a real retreat and exactly what we all needed. Beautiful outlook, spacious, quiet and lovely hospitable hosts! Justin airbnb
5/5 Getting to the house is really easy. Lewis provided us with extra directions which made it a quick and easy journey from Sydney. The house is VERY clean, large and really has everything you can ever need for a weekend away. I stayed at the house with with 19 friends and everyone was super impressed on arrival. Big dining area where you can all sit together and have dinner. Large couch area with a fire. Worth mentioning that the house was lovely warm without the fire being on which was ideal in the colder months. All the rooms are large with comfy mattresses, comfy pillows and fluffy towels 🙂 Toilets and kitchen are also super clean. The location is away from everything and at night it is completely silent (ideal). There is a pool with a cool seating area beside it and lovely grounds to go walking around. There is also a balcony that goes all around the house with big comfy bean bags and chairs 🙂 At night my group sat around the fire pit which was ideal! The roll out beds and the tents are just as comfy as the additional beds in the house. If you are looking for a spacious, clean house where you can relax and enjoy a bit of nature then this is the perfect choice 🙂 Gill airbnb
Swimming Pool and Hydrotherapy Spa
Your Hosts
Lewis Adey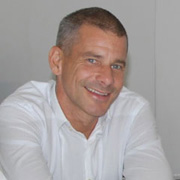 Lewis is one of the owners of Yanada and helps look after the property. As an active member of our small valley community, I have had the privilege of meeting most of our wonderful diverse group of locals, some who have been here just a few years and others whose families have been in the valley since the very early 1800's when they lived with and married into the Darkijung people. That ancient and more recent history has fascinated me and I love discovering the known and the lesser known historical sites of the valley.
Curt Mason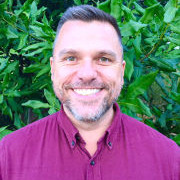 Curt has over 15 years experience as a Counsellor and Psychotherapist and over 20 years experience as a mental health worker. His initial training was as a Person Centred Counsellor and Psychotherapist at the Metanoia Institute. He also has a Master of Gestalt psychotherapy at Gestalt Therapy Sydney.
Curt is trained and experienced in facilitating therapeutic and meditation groups and runs eight week Mindfulness Based Stress Reduction Programs. Curt has been a meditator for 15 years.
Curt is also one of Yanada's cooks, specialising in hearty yummy vegetarian food and desserts.
Curt is one of the owners of Yanada and shares his time between the valley and Redfern where he runs a therapy practice.
The Chefs
Liz Grant
Liz has returned to settle in The Valley after 15 years wandering the world and cooking for the rich and famous on Super Yachts and Estates. With a wide knowledge of eating styles, dietary preferences, health and wellbeing she knows how to pamper you and might have a few good stories to tell from her travels. She's also a certified HeartMath and Bulletproof Human Performance Coach.
Luke Kelly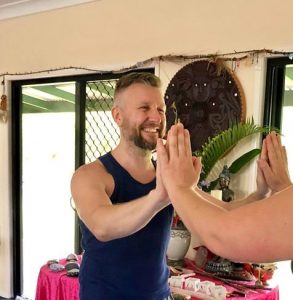 Luke Kelly is a multi-talented local who loves to express himself through his passions of Art, Ka Huna Massage and cooking great food.
He joins us at Yanada for you to share and enjoy his love of these things. Yanada has some of Lukes artworks proudly on display.
Jeevi – The Laughing Chef
Join internationally trained, locally loved vegan chef, Jeevi, for a weekend of amazing food, ultimate relaxation and loads of laughter.
A Nepalese-born third generation vegetarian, Jeevi, is famously known as 'the laughing chef,' combing his passion for vegan cooking with his gift for laughing yoga. Jeevi has featured on Channel 9, Living Light Culinary Institute & Destination Happiness.
Massuers
John Pafumi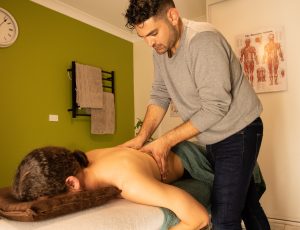 John is a qualified remedial massage therapist who was raised in a family of practising massage therapists and from a young age John has seen how remedial massage provides relief for people who have long term chronic conditions.
John uses both his in-depth training and intuition to tune in and deliver the healing touch your body needs. He delivers incredible results so if you're looking for a good massage to release tension or to take your healing journey further John is the person for you.
He works in collaboration with his clients to develop a plan to improve postural alignment and make clients self aware of their body and bad habits that cause those small but annoying tension spots. If you are staying with us soon, go to our experiences page to find out how to book a massage.
"Just a quick note of thanks for adding John Pafumi to your excellent team. I had three one-hour remedial pregnancy massages with John so far and they were all absolutely fantastic… John's massage techniques and strength took me yet to another level of rejuvenation and helped me enormously. In my opinion, it deserves at the minimum 10 out of 10."
Luke Kelly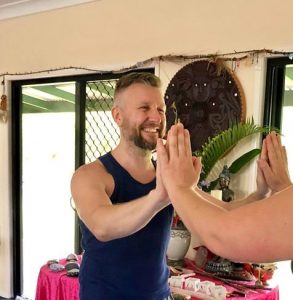 Luke Kelly is a multi-talented local who loves to express himself through his passions of Art, Ka Huna Massage and Cooking great food.
He joins us at Yanada for you to share and enjoy his love of these things. Yanada has some of Lukes artworks proudly on display.
Luke is an experienced Ka Huna practitioner and bodyworker, who's been fortunate enough to attend and complete all seven levels of training at the internationally recognised Mette Institute of Bodywork. Ka Huna is a beautiful, relaxing and therapeutic massage for rejuvenation and healing for body, mind and soul. It embodies the sacred ALOHA spirit – which teaches love, respect and happiness and is an experience like no other.
If you are staying with us soon, go to our experiences page to find out how to book a massage.
Douglass Channing
Douglas has always had a passion for movement. In his early years he was formally trained as a dancer but as an adult became much more interested in dance being used as a healing art. This led him to explore a variety of Eastern body disciplines based on Daoism and Tantra as well as many practices from the field of Western Integrative Bodywork including Continuum movement, Focusing and Hanna Somatics.
Douglas weaves all these disciplines into his practice as a mind-body therapist. He has trained in Remedial Massage and completed post-graduate studies in psychotherapy. He also undertook further massage training with the Esalen® Institute. He was particularly drawn to their approach to bodywork, which integrates both body and mind in a soulful way.
Esalen® Massage was developed at the Esalen Institute in Big Sur, California in the mid 60's. It grew out of the exploration of the human potential movement, and was influenced by Gestalt Therapy as well as some of the world's great masters of bodywork: Charlotte Silver – Sensory Awareness, Ida Rolf, Moshe Feldenkrais and Milton Traeger, to name just a few.
Esalen® Massage is best described as a holistic massage. It uses long, flowing strokes combined with quality touch and deep muscle work to release everyday stresses. This leaves the receiver feeling whole, integrated and deeply relaxed.
A typical session may combine breath awareness, joint mobilisation, soft rocking, stretching and deeper work on specific parts to encourage a greater awareness of the body and its holding patterns.
As the gentle, deep strokes of an Esalen® Massage move over the body in a wavelike dance, both the muscular and nervous system relax, inviting a fuller sense of vitality.
If you are staying with us soon, go to our experiences page to find out how to book a massage.
Jodie Colman
Jodie owns Sheer Indulgence Beauty & Massage, a unique little beauty centre in Wisemans Ferry. Jodie has studied extensively in the art of massage with Diploma qualifications in both Remedial Massage and Anatomy & Physiology from the Nepean College of Natural Therapeutics. She has a Diploma in Beauty Therapy from the Australian Academy of Beauty. She also has knowledge of in traditional Ayurvedic treatments. She continues to focus on education and offers clients a choice of natural and Australian made treatments and products. Jodie's vision is to make every experience a relaxing, rejuvenating journey.
If you are staying with us soon, go to our experiences page to find out how to book a massage.
Fitness
Eshref Eyiam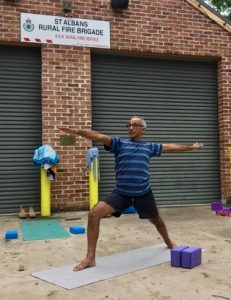 Eshref has been practicing iyengar yoga for over 30 years and teaching as a qualified instructor for 7 years.
He teaches at Leichhardt Park Aquatic Centre and at the St. Albans School of the Arts. he also teaches 2 children's yoga classes at Balmain Care for Kids and 4 classes with the Educators at Balmain Care for Kids weekly.
Esh is registered with Fitness Australia to instruct yoga and Personal training. He also runs circuit training classes (regularly at St. Albans on a Saturday morning) and personal training with private clients. He is also a spin and boxing instructor.
If you are staying with us soon, go to our experiences page to find out how to book a yoga class.
Back of House
Jan Slattery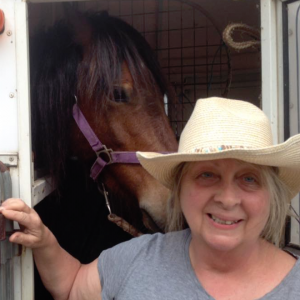 Yanada would not run without Jan. She manages the housekeeping and coordinates the cleaners. Jan and Bruce live only 1km from Yanada and are much loved active members of our community involved in many local associations including the RFS. Jan also has a self-contained studio flat available for short term let if Yanada is full.
The McDonald Valley
Yanada is in the McDonald Valley (locally known as the Forgotten Valley) in the heart of the Hawkesbury Region, close to the Blue Mountains to the west and Hunter Valley to the north. This is the very southern tip or 'pan handle' of Darkijung country which has Mount Yengo in the Hunter as its sacred heart.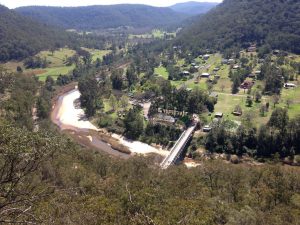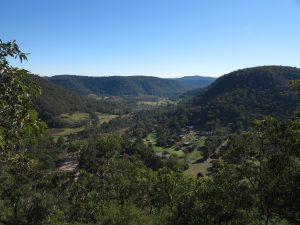 View of St Albans and The Branch from the hill at Yanada
There are numerous annual events in the small village of St Albans including A Folk Festival, Writers Festival, Convict 100 Bike Ride and The Shahzada Mountain Horse Endurance Test. The Settlers Arms Hotel is the main attraction of the village as well as some churches, one with regular services.
Make sure to visit one of our regular monthly markets: https://www.stalbansvillagemarket.com.au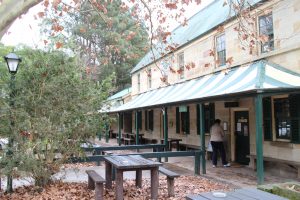 Past St Albans is a beautiful drive on a winding gravel road through the Wollombi National Park to Wollombi to Cessnock and the Hunter Valley Wine Region.
A few minutes south, Wisemans Ferry provides a number of leisure attractions including golf, Kayaking, Canoeing, Swimming and Water Polo. There are also local amenities at Wisemans; pub, shops, restaurants, service station, police and doctor. Further south at Maroota you can visit Tobruk Sheep Station.
See more details of the region and things to do on the Hawkesbury NSW page.
History
Adjoining Dharug Land and the Eora nation, it is told that Darkijung people led visitors along tracks ('Bulgas') towards the sacred Yengo. These tracks later became roads, including the original line of the Great North Road.
It is told  that Mt Yengo is the place where Biamie departed to the skies after finishing his creative tasks during the Dreamtime. The mountain top was flattened when he stepped on it. Biamie's son, Daramula is believed to have created the smaller flat rock peaks in the area. You can walk up to one of those above the house at Yanada.
Settlers, mostly escapees, emancipated convicts or their freeborn sons, began arriving "unofficially" at first. The first "official" Grants along the Hawksbury River were not allocated until 1794 to James Ruse and Charles Williams who simply added their number to "the list of those already established". By 1796, in an official survey, had 400 "white" people along the banks of the Hawkesbury. It is well documented that there were many people living up the narrow valleys who were not counted and many indeed "up the Branch". By the time the river flats were surveyed in 1833 the "First Branch" had been renamed the Macdonald after John Macdonald of Pitt Town, an early bushman, explorer and settler .
Initial relations between the settlers and original convict population in the area was reasonably harmonious with many known intermarriages. The Dharug and Darkinung people treated the newcomers as welcome guests, teaching bush skills and assisting in the planting of crops. The British army later put a stop to this with horrendous brutality.
This rich and dark convict and indigenous history is immortalised in Kate Grenville's novel, TV series and play, 'The Secret River', set in the McDonald Valley.
Yengo National Park
Yanada adjoins the 
Yengo National Park
, a rugged landscape of steep gorges and rocky ridges, just waiting to be explored by 4WD, mountain bike or foot.
Part of the Greater Blue Mountains World Heritage Area, Yengo has spectacular views, remote wilderness and sacred heritage. There's an abundance of  sacred sites and rock engravings to discover.
The historic, convict-built Old Great North Road in the south-east of the park is also a reminder of the park's more recent colonial history. This convict trail can be easily visited from Yanada.
Other walks close by include the Jacks Track and the Womerah Ridge Trail: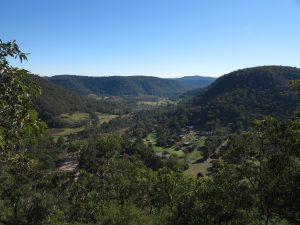 Old Great North Road
Built by convicts in chains between 1826 and 1836 this is one of Australia's most significant engineering structures. It was listed as a UNESCO world heritage item in 2010. Starting in Five Dock, Sydney, most of the road is still in use but one section near Wisemans Ferry is closed to traffic and makes for an easy and interesting attraction to visit from Yanada.
The Wiseman Ferry section of the Old Great North Road saw in excess of 700 convicts working on the road at any one time – clearing timber, digging drains, blasting & shaping stones. Convicts who committed another crime after arriving in the colony worked in leg irons – weighing up to 6kg these could only be put on or removed by a blacksmith. Edwards (1996:89) states that the Old Great North Road deviates around certain sacred Aboriginal sites, suggesting that the local Darkinjung people purposefully diverted the European trail-blazers to avoid these sites.
The Old Great North Road is also home to the Thomas James Bridge, at St Albans, built in 1830 it is the oldest bridge in mainland Australia.
Driving from Sydney and the South
DO NOT USE GPS or Google Maps directions to get to Yanada from the south.
Use our directions  below and/or do the following:
Put Wisemans Ferry Town into maps
Then put Yanada into maps
Crossing WEBBS CREEK Ferry is the correct way to get to us from the south. Any other route, such as using Wisemans Ferry or Bicentenary Road will take you on dirt roads and potentially add hours to your journey. We are between 90 min and 2 hrs drive from Sydney CBD depending on time of day.
From Airport  take M1 General Holmes Drive to City
Take M1 Eastern Distributor, then M1 Harbour Tunnel towards Newcastle
From City  cross Harbour Bridge or M1 Harbour Tunnel towards Newcastle
Now stay on motorway towards Epping and M2; DO NOT turn off towards A1 Newcastle
Go through M2 Lane Cove Tunnel
Stay on M2 for 17 km, towards Castle Hill
Take A28 PENNANT HILLS ROAD exit. Turn right towards Castle Hill
In 1.2 km take left turn onto CASTLE HILL RD, towards Castle Hill and Koala Park
In 650m turn right at the lights into NEW LINE ROAD towards Dural
After 6.2km this turn into OLD NORTHERN RD at a roundabout, towards Wisemans Ferry
Follow this road for 40km all the way to Wisemans Ferry, passing through Glenorie (stop for Woolworths) and Maroota
After steep hill down into Wisemans Ferry, turn left towards St Albans and take the Webbs Creek Ferry (NOT Wisemans Ferry) across to St Albans Road.
The Ferry runs 24 hrs a day and takes about 5 mins.
After Ferry stay on ST ALBANS ROAD towards St Albans for 17.6km.
We are on the left, soon after the Sae Soon Conference Centre and 2.5 km before St Albans village.
Driving from Newcastle / Central coast
From the Sydney – Newcastle Freeway
Take the PEATS RIDGE exit on left towards Peats Ridge/Central Mangrove
After 8 km turn Left at Wisemans Ferry sign then turn right onto Wisemans Ferry Rd
Stay on this road for 56 km until you get to Wisemans Ferry car ferry
Here you can either;
(A) avoid a short section of a gravel road or
(B) avoid two ferries
Option A
To avoid two Ferries: Keep straight onto Settlers Road. Follow this for 20km into St Albans
Cross the bridge
Turn left onto St Albans Road towards Wisemans Ferry
In 2.5 km we are on the right.
Option B
To avoid gravel road: Take the Wisemans Ferry across the river
Drive 1km along Old Northern Road
Take The Webs Creek Ferry back across the river again
After Ferry stay on ST ALBANS ROAD towards St Albans for 17.6km.
We are on the left, soon after the Sae Soon Conference Centre and 2.5 km before St Albans village.
Driving directions from Blue Mountains, Richmond or Windsor
Do not follow Google or GPS Bicentenary Road route, unless you want a scenic drive on steep and windy gravel roads.
Take Bells Line of Road B59 through Richmond to Windsor
Turn Left at Macquarie Street (A9 / Tourist Drive 14)
In 1.2km Turn right onto A2
In 1.4km turn left onto Tourist Drive 15 (signs for Pitt Town Road/Wisemans Ferry)
Follow Tourist Drive 15 through Pitt Town
In 35km turn left onto Old Northern Rd towards Wisemans Ferry
After steep hill down into Wisemans Ferry, turn left towards St Albans and take the Webbs Creek Ferry (NOT Wisemans Ferry) across to St Albans Road.
The Ferry runs 24 hrs a day and takes about 5 mins.
After Ferry stay on ST ALBANS ROAD towards St Albans for 17.6km.
We are on the left, soon after the Sae Soon Conference Centre and 2.5 km before St Albans village
Public Transport
Wisemans Ferry is served twice daily on school days only by the 672 bus from Windsor Station (1hr trip from Windsor).  We may be able to arrange pick up / drop off to Wisemans Ferry if arranged in advance.
The following public transport options are between 40 and 60 mins from Yanada. There is an express bus to Dural from Sydney CBD and there are busses to Glenorie from Castle Hill. Pennant Hills or Windsor are the nearest railway stations.
Maxi Taxis can be arranged from Windsor Station.
Group Hall and Massage Room